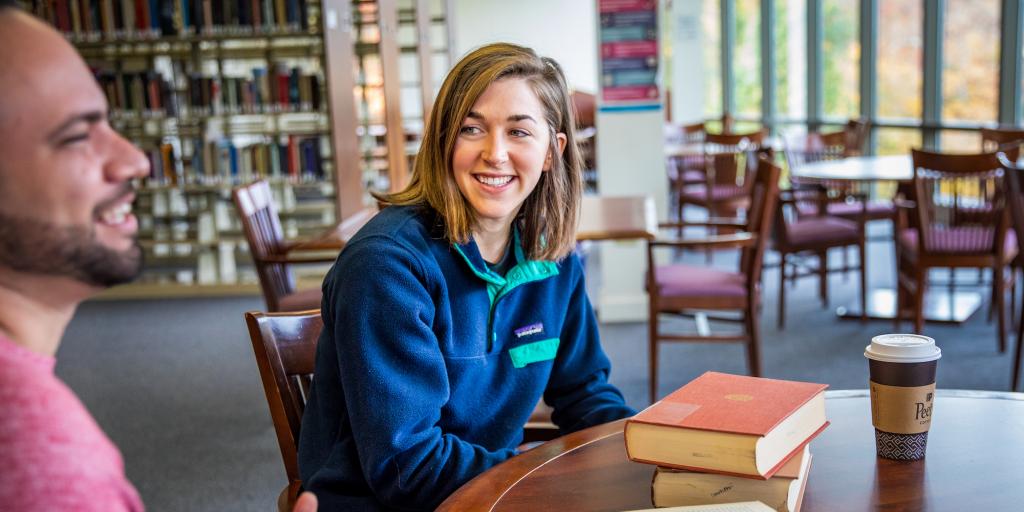 This distinctive MDiv/MBA dual degree program represents Palmer's longstanding commitment to holistic ministry: ministry that addresses spiritual, emotional, social, and material needs. Earn a Master of Divinity (available online or on-campus) as well as an online MBA in Organizational Management from Eastern University.
Program Details
Delivery: Fully online or blended (mix of on-campus and online options)
Length: As little as 4 years 
Cost: view the cost per unit and our financial aid options.  Plus, if you already have a degree from Palmer or Eastern University, check out our Alumni Discount!
Locations: St. Davids, PA
Start Terms: January and August
2 Degrees in Only 4 Years
This program is designed to enable students to complete both degrees in as little as 4 years. Certain courses count toward both programs, allowing for a shorter completion time. (For part-time students, the time needed to complete the degrees varies based on course load.)
On-campus MDiv + Online MBA: MBA coursework fulfills 4 electives (12 credits) required for the on-campus MDiv while one MDiv course is recognized as fulfilling one of the course requirements for the MBA.
Online MDiv + Online MBA:  This program is designed to enable students to complete both degrees in as little as 4 years. The online MDiv/MBA dual degree program allows one 3-credit course from each program to count toward the other program's requirements. The MDiv requires 78 credits and the MBA requires 30 credits of coursework, which would total 108 credits if the degrees were completed separately. However, the dual degree structure allows for a total of 102 credits to satisfy the requirements of both degrees.
Typical Full-Time Program of Study:
Distinctives
INTERDISCIPLINARY: This program offers inquiry into issues and concerns encompassing theology, business, and ethics.
VERSATILE: Individuals and church ministers receive preparation for bi-vocational ministries through engaging in enterprises that have social impact on the community.
PRACTICAL: Leaders in Christian institutions and organizations are equipped for high-level, faithful, and effective management.
Careers: Pastoral Ministry, Missionary, Activists in NGOs or Community, and more.
"Palmer does an incredible job at creating spaces to contribute to everyone's emotional, social, physical, mental and professional/vocational health. Palmer directly and indirectly exposed me to people and ideas that are different than me/mine and my upbringing. In this the Lord, through Palmer, has brought both a depth and breath to my faith and understanding of Him."