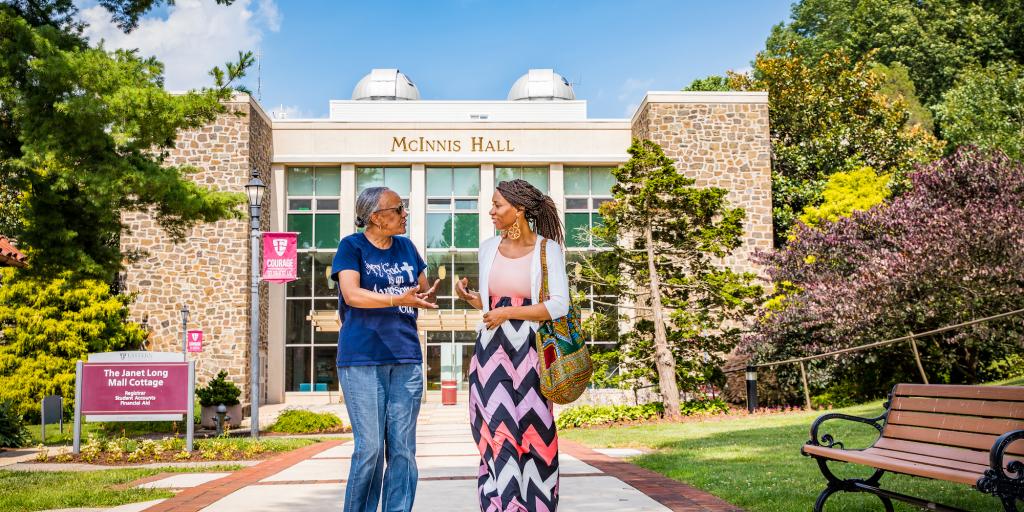 Students attending Palmer Seminary gain more than an academic degree from a distinguished institution. As members of a "close knit community," students forge long-lasting friendships that offer encouragement while in seminary and beyond. As part of Palmer's extended family, many students discover emotional support available for an empowering spiritual journey.
The interaction with faculty, both in and out of the classroom, challenges students to become better servant leaders and inspires them on their faith journey. Dynamics outside of the classroom and one-on-one attention from faculty offer a wealth of experiences that encourage and transform the individual. The faculty teaches students how to interpret the Bible while also guiding them practically to use knowledge acquired to teach, publish, and exegete scripture or biblical resources.
In short, Palmer staff and faculty invest in the lives of students, who later become co-laborers and future colleagues. Ultimately, Palmer students are prepared to share the Whole Gospel, to the Whole World, through Whole Persons.
"I don't think there is any substitute for the blessed, perhaps sacred, community experienced at Palmer."