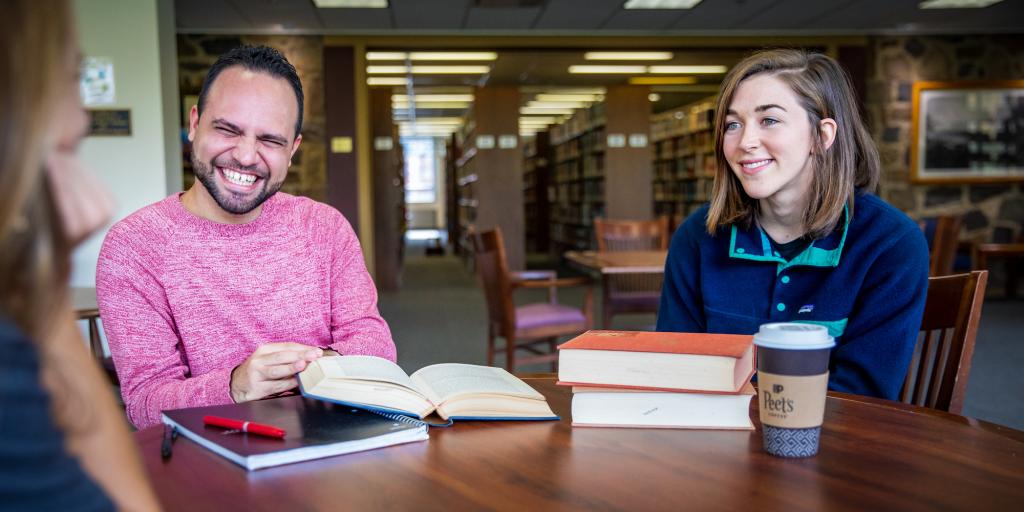 The Palmer Seminary community meets weekly for worship as the seminary, and every Wednesday morning at 10am with the rest of the Eastern University community for Chapel. On Tuesday and Thursday evenings, beginning at 6:05pm and ending by 6:55pm, we meet for Seminary Chapel.
On Tuesday evenings, The Rev. Dr. Bronwyn Yocum and our Methodist friends offer worship in the Wesleyan style (often with Holy Communion), and on Thursday evenings, Dr. Debbie Watson lines up speakers from the Faculty, Staff, Alumni and neighbor pool of Palmer!
If you would like to help with accompaniment, provide special music, or bring a meditation, please let Dr. Watson and Rev. Dr. Yocum know! The heart of life – now and in eternity – is to worship the Lord our God with all that is our lives! 
Chapel Schedule- Fall 2022
September 13 - Rev. Johnson Dodla
September 15 - The Rev. Dr. Deborah Watson, PTS Student Chaplain, Affiliate Professor of NT, NT Greek, Writing
Sept. 20 - TBA
Sept. 22 - TBA
Sept. 27 - Rev. Rodney Brailsford
Sept. 29 - The Rev. Dr. Phaedra Blocker PTS, D.Min. Director, Center for Community Care, Formation & Vitality
Oct. 4 - Rev. Tracy Duncan, Assistant Director, Openseminary
Oct. 6 -  The Rev. Dr. Kimberlee A. Johnson, Dean PTS, Affiliate Professor in Leadership & Formation
Oct. 11 - Rev. Greg Impink
Oct. 13 - Sanovia Garrett, Movement & Music Creative, MA' 18 EU
Oct. 25 - Rev. Dr. Michael Battle, Battle Campolo Speaker
Oct. 27 - Elisha Jennings, M.Div. Student, PTS
Nov.1 - Rev. Shayla Johnson
Nov. 3 - Dr. Diane Chen PTS, Professor of NT
Nov. 8 - TBA
Nov. 10 - TBA
Nov. 15 - TBA
Nov. 17 - A Night of Compassion, The Rev. Dr. Tokunbo Adelekan, Professor of Theology & Ethics
Nov. 29 - The Rev. Dr. Leslie Harrison Alumna PTS, Pastor, The Mount Zion African Methodist Episcopal Church of Riverton, NJ
Dec. 1 - The Rev. Dr. Deborah Watson, PTS