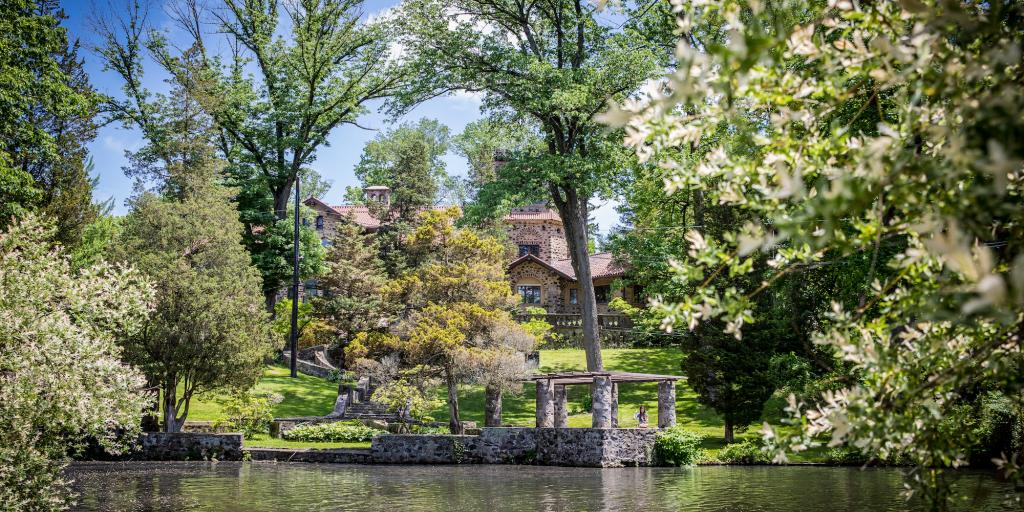 Palmer Seminary of Eastern University welcomes you to learn more about our values, our programs, and what you can expect to experience as part of the Palmer community.
Preview Day
March 10, 2020
6:00pm - 8:30pm
RSVP Online
1300 Eagle Road, St. Davids, PA 19087
For over 90 years, Palmer has been equipping students to bring the whole gospel, to the whole world, through whole persons. Our graduates participate in ministry in all 50 states and over 30 countries. As one of the most diverse seminaries in North America with a creative, caring, and experienced faculty, Palmer offers flexible options for study with a unique focus on holistic ministry, a commitment to the poor and to social justice, and multidimensional diversity. We'd like to invite you to come to campus to talk with our program directors, professors, and enrollment staff. Join us for a light dinner, preview a class, and fellowship with us to discuss any potential questions about a future in our community!
Open House
April 4, 2020
9:00am - 12:30pm
RSVP Online
1300 Eagle Road, St. Davids, PA 19087
Join us for our Spring Open House for all adult undergraduate, graduate and Palmer Seminary programs featuring presentations with program directors, faculty, and enrollment staff. Registration and a light breakfast will be served beginning at 9:00am, with the main program starting at 9:30am. In addition to program presentations, there will be optional sessions you may choose from, including a campus tour and financial aid presentation. Stick around after the information sessions for lunch on us!
Can't Make The Preview Day or Open House?
To visit, please contact the admissions office at 484-384-2948 or semadmis@eastern.edu for more information.