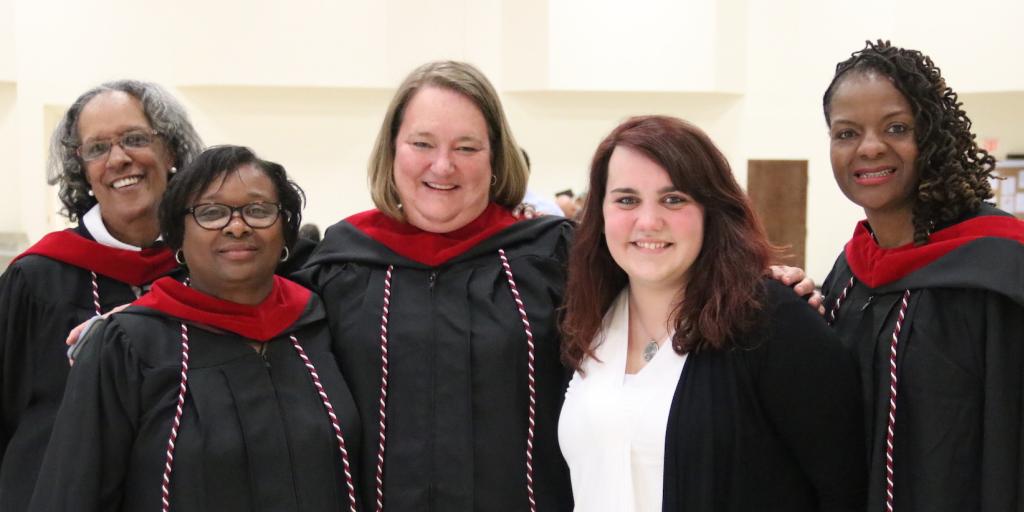 COVID -19 Announcement
It is with a heavy heart that we must announce the cancellation of the May Commencement In- Person Celebrations. 
On Wednesday 3/25, a survey will be sent to all Graduates asking them to provide their preferences for alternative celebration options. Please check your email for the opportunity to participate and fill it out by Wednesday 4/1.
Commencement is not only an important time of thanking God but a moment that celebrates all the hard work, creativity, diligence, and dedication you have given to your course of study. It is a celebration of your time spent at Palmer; in class, in worship, and in our community.  We will not let these achievements go un-celebrated. 
Check this site for future updates. For more information regarding the overall University response to the COVID -19 please visit Eastern's Coronavirus Webpage.
We pray that you and your loved ones stay safe during this difficult time of uncertainty and can find unexpected joy in your new reality,   
- The Dean's Office
May Commencement: May 14th, 2020
All events will take place on Thursday, May 14th at Enon Tabernacle Baptist Church in Philadelphia.
May Commencement will be for the following Graduate and Adult Programs:
Doctor of Ministry
Master of Divinity
Master of Theological Studies
Diploma of Biblical and Theological Studies
Certificate in Biblical Studies
Check-In & Ceremony
Check-in will occur at the Enon Tabernacle Baptist Church - Family Life Center promptly at 3pm.
Reception
A reception will be held in the Family Life Center immediately following the ceremony. All graduates and their families are invited to attend. No tickets required.