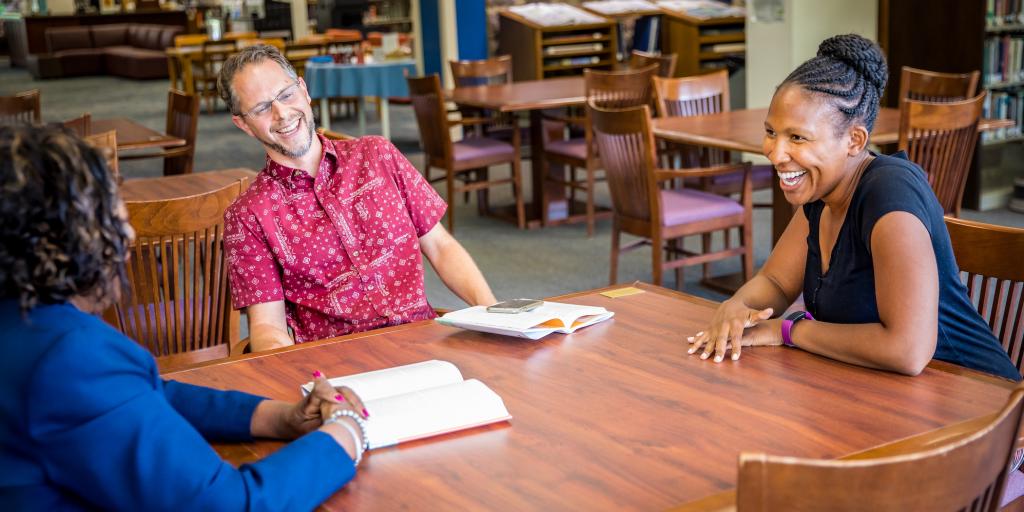 Christian ministry involves cross-cultural interaction and understanding, whether at home or abroad. This innovative dual degree program combines Eastern University's online MA in Theological and Cultural Anthropology (MATCA) with Palmer Seminary's Master of Divinity (MDiv) program (online or on-campus.) Together, these two degrees equip students with the ability to work effectively at the intersection of faith and culture.
Program Details
Location & Delivery: Fully online or partially on-campus in St. Davids, PA
Length: As little as 4 years for both programs
Cost: view the cost per unit and our financial aid options.  Plus, if you already have a degree from Palmer or Eastern University, check out our Alumni Discount!
Start Terms: 

Fully Online: August, January, March
Blended: August, January
Why Choose the Dual Degree?
Shortened Time to Completion:

Earn 2 degrees in less than 4 years! Certain courses from each degree count toward the other degree, reducing the total number of required credits.

Tuition Discounts:

Pay nearly 15% less tuition for the online MDiv or nearly 20% less for the on-campus MDiv.

Well-Rounded Preparation:

Prepare for a wide range of impactful opportunities, including pastoral ministry, social services, cross-cultural mission, education (teaching), church ministry, or doctoral studies.
Questions & Applications
Questions? Fill out this short form and one of our helpful admissions counselors will be in touch!
To Apply: Interested students should choose the MATCA/MDiv Dual Degree option from the Online Application.