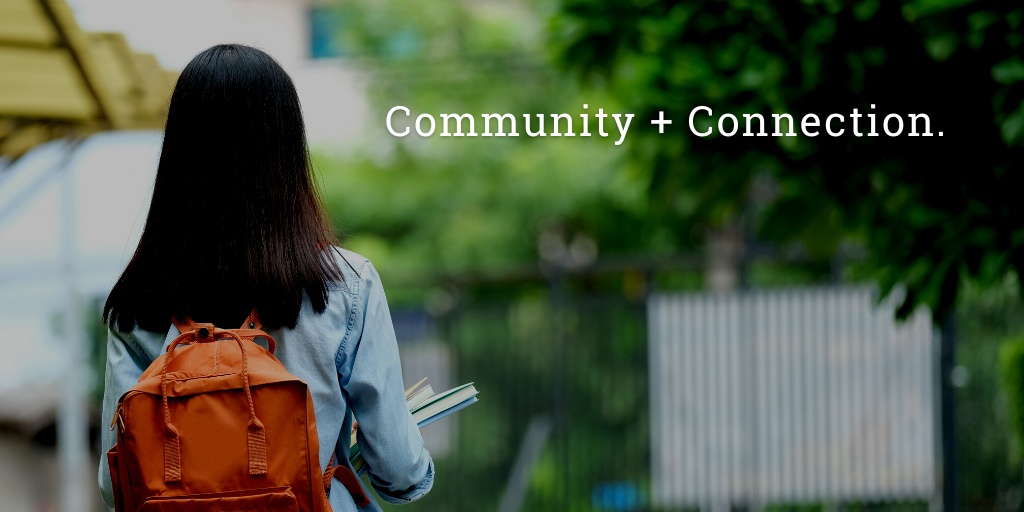 Welcome Back!
The Palmer Student Assembly is excited to meet new students and welcome back all the returning students. We praise God for each one of you! This year, the theme for Palmer's Student Assembly is COMMUNITY AND CONNECTION.
"And let us consider how to provoke one another to love and good deeds, not neglecting to meet together, as is the habit of some, but encouraging one another, and all the more as you see the Day approaching." Hebrew 10:24-25
This year we are deliberately focusing on our connection with one another. When we decided to join Palmer Seminary, we did so eager to learn and become more equipped to be able to work for Christ. However, one of the most incredible strengths that we gained in the process of joining Palmer is each other. This year we will explore what it means to support, build up, enjoy, appreciate, and love each other. Our seminary journey is only but a short time, but our relationships and community can last a lifetime. Many of us will be used to build and advance phenomenal ministries. How much more effective, enjoyable, and supported can our ministries be if we decide to stick together? 
In the same spirit of community, we are here to help and ensure that each student has the information they need to thrive at Palmer. Please be on the lookout for announcements about activities that are designed to enhance your experience with the Palmer community. Since COVID-19 cases are still occurring, we wish you a safe and productive semester. 
If you have any questions or concerns, please reach the Student Assembly by the email at the bottom of this page, or one of the Student Assembly members. God bless and we are praying that you have a productive and enjoyable year!
Mission Statement
The purpose of the Student Assembly is: (1) to represent the students and their interests within the seminary community; (2) to facilitate communication and interaction among the students, administration, faculty, and staff of Palmer Theological Seminary and Eastern University; and (3) to nurture a spirit of koinonia (fellowship) that enriches the experience at the Seminary and serves as a model for future leaders in Christian ministry.
Members of the Student Assembly