Dr. Manfred T. Brauch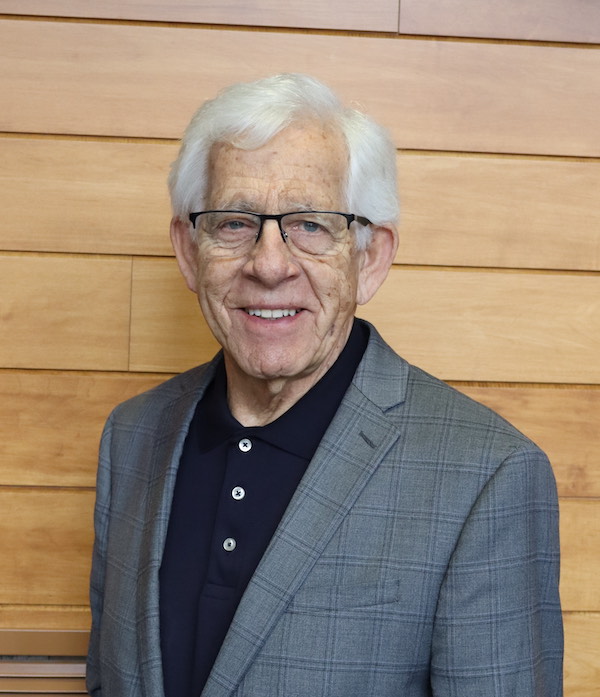 Dr. Brauch is Professor Emeritus of Biblical Theology, Palmer Theological Seminary of Eastern University (St. Davids, PA).
He received the BA at Houghton College in 1963; the BD at North American Baptist Seminary in 1966; did graduate study at the University of Hamburg, Germany from 1966-1967; earned his Th.M. degree at Princeton Theological Seminary in 1968 and the Ph.D. at McMaster University in Hamilton, Ontario in 1971.
Dr. Brauch, a native of Germany, came to the United States in 1953 and became a U.S. citizen in 1959. After completion of graduate study, he taught New Testament Interpretation at Northern Baptist Theological Seminary from 1970 to 1978. He joined the Eastern Baptist Theological Seminary as Academic Dean and Professor of New Testament Interpretation, serving in that position from 1978 to 1987.  From 1981 to 1983 he also served as Acting President of Eastern Baptist Seminary and its sister school Eastern College.  In 1987 he returned to full-time teaching as the Maxwell Professor of Biblical Theology. He was appointed the Seminary's tenth President in 1989, leading the Seminary in that post until June 1997, when he returned to full-time teaching as Professor of Biblical Theology, serving in that capacity until 2004.  
He has been visiting and adjunct professor at Loyola University and at North Park Theological Seminary (Chicago), the University of Calgary (Alberta, Canada), West Chester University (PA), Eastern College (PA), the Seminario Teologico Bautista (Santiago, Chile), the Moscow Baptist Theological Seminary (Russia), Carey Theological College (Auckland, New Zealand), and The Cameroon Baptist Theological Seminary in Kumba, Cameroon, West Africa. He has been extensively involved in the life and ministry of local churches, as well as in service to the larger Christian community through Biblical Studies conferences, lay academies and continuing education events for professional and lay Christian leaders. 
In addition to his doctoral dissertation on Pauline Eschatology, he has written articles for numerous journals, including The Baptist Herald, Christianity Today, The Baptist Leader, Tyndale Theological Bulletin, Decision, In Trust, The ABE Journal, Baptist Quarterly, Pulpit Digest, InMinistry, the 2001 Brandywine Forum, The Review of Faith and International Affairs, and Christian Ethics Today He has contributed chapters to E.P. Sanders' Paul and Palestinian Judaism (Fortress Press, 1977); The Evangelical Roundtable (Princeton University Press, 1986); The Baker Encyclopedia of the Bible (Vols. I & II, Baker, 1988); the Dictionary of Paul and His Letters (Inter Varsity Press, 1993); You Will Be My Witnesses (Mercer University Press, 2003);  Religion, the Missing Dimension of Security (Rowan and Littlefield, 2004); Following Jesus: Journeys in Radical Discipleship (Regnum Books International, 2013; and Mutual By Design. A Better Model for Christian Marriage (CBE International, 2017.  He is the author of the Set Free To Be: A Study in Romans (Judson Press, 1974); Hard Sayings of Paul (Inter Varsity Press, 1989); Dynamics of Renewal: Biblical Foundations (National Ministries, American Baptist Churches, USA, Valley Forge, 1992); Hard Sayings of the Bible, with Bruce, Davids, and Kaiser (InterVarsity Press, 1996); and Abusing Scripture: The Consequences of Misreading the Bible (InterVarsity Press, Academic, 2009).
His wife, Marjean Bedsole Brauch, who passed away in February 2014, was a family physician. She was a graduate of Houghton College, The Philadelphia College of Medicine, and Temple University Hospital. They have three adult children: Gregory, Tonya and Christopher, and four grandchildren.
From 2004 to 2012, the Brauchs were engaged in volunteer work in medical mission and theological education in Chile, Russia, New Zealand, Honduras and Cameroon (West Africa).