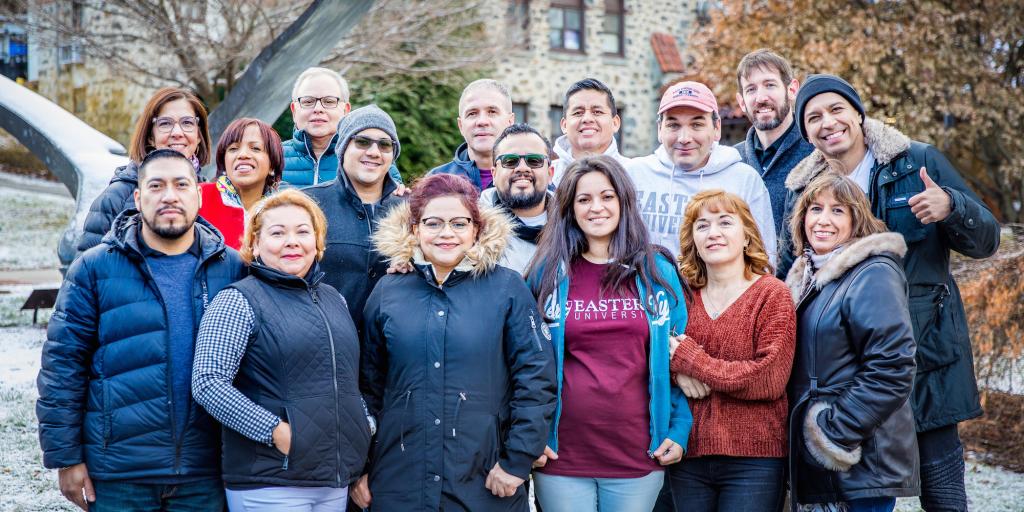 The Master of Theological Studies in Latino/a Ministries* at Palmer Theological Seminary of Eastern University is an accredited graduate level program consisting of 12 courses and 36 credit hours (12 courses, 3 credit hours each). The Master of Theological Studies is a program that prepares people in pastoral ministry and/or church leadership through a series of courses in the areas of biblical studies, theology, and practice of ministry in a manner that is contextualized to the needs of Latino/a communities.
The Master consists of 12 courses that are completed in the 2-year program (6 courses per year). Each course is completed online throughout 7 weeks. Since this is an online program, the Master of Theological Studies can be studied wherever you are. Courses are completed online and students only need to participate in a 1-week orientation residency, which is completed at the beginning of each academic year at an accessible location for students in the region.
The program is delivered in cohorts of 12-20 students each and consists of the following 12 courses:
Spiritual Formation (2 levels)

New Testament

Old Testament

Biblical Interpretation for Ministry

Theology and Ethics of Congregational Life

Church History

Pastoral Care & Counseling

Christian World Mission

Systematic Theology

The Mission of Jesus

MTS Summative Project
The Master of Theological Studies in Latino/a Ministries is a collaborative initiative between Palmer Seminary of Eastern University, American Baptist International Ministries and American Baptist Home Mission Societies.
For additional informaiton about the Master of Theological Studies, please contact Dr. Mayra Picos Lee, Program Director, at mtslatinmin@eastern.edu.
*The use of the term Latinos/as is an intentional choice to express our institutional commitment to the equal inclusion of women and men in theological education and church ministry.