Reverend Ethelyn R. Taylor Announced as 2022 Commencement Speaker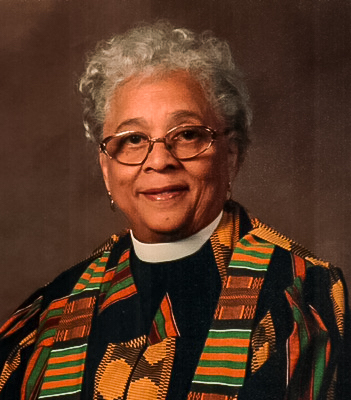 St. Davids, PA: Palmer Theological Seminary is pleased to welcome Reverend Ethelyn R. Taylor as the May 12, 2022 commencement speaker.  
Ethelyn was born and raised in Philadelphia, PA. After graduating from Philadelphia High School for Girls, in 1951, she taught in the Phila. Public School System for 25 years. She also taught on a part time basis, for 11 years at the University of PA, School of Education. There she trained senior students in preparation for public school teaching careers. Ethelyn did graduate studies at Temple Univ. and Univ. of PA in various areas of education. She also studied at the Phila. Conservatory of Music as a piano major from 1952 to 1953. 
In 1990, Ethelyn retired from teaching and as a full-time student, she attended the Eastern Baptist Theological Seminary, where she earned a Master of Divinity degree in 1992. She was ordained in the Presbyterian Church, USA in 1994. 
She is a member of Delta Sigma Theta Sorority, Inc. & Phi Delta Kappa, Univ. of PA. Ethelyn is also an active member in many community organizations. 
As a member of the Presbyterian Church for 60 years, she has served in these capacities: Elder, Deacon, Director of Christian Ed., Music & Worship, Youth Director, Workshop Leader for the Phila. Presbytery. Organist/choir Director for 15 years, Sunday School Teacher, Presbyterian Women, Director of the Summer Cultural enrichment and Tutoring Programs. 
For more information, visit palmerseminary.edu/commencement.
About Palmer Seminary
Palmer Theological Seminary at Eastern University is a Christian seminary offering a wide array of master's, doctoral, online, and certificate programs. Palmer's main campus is located in St. Davids, PA. As one of the most diverse seminaries in North America with a creative, caring, and experienced faculty, Palmer equips students to bring "The whole gospel, to the whole world, through whole persons." For more information visit palmerseminary.edu or contact Rev. Dr. Kimberlee A. Johnson, Interim Dean: kjohnso2@eastern.edu.