Palmer Celebrates Clergy Appreciation Month October 2023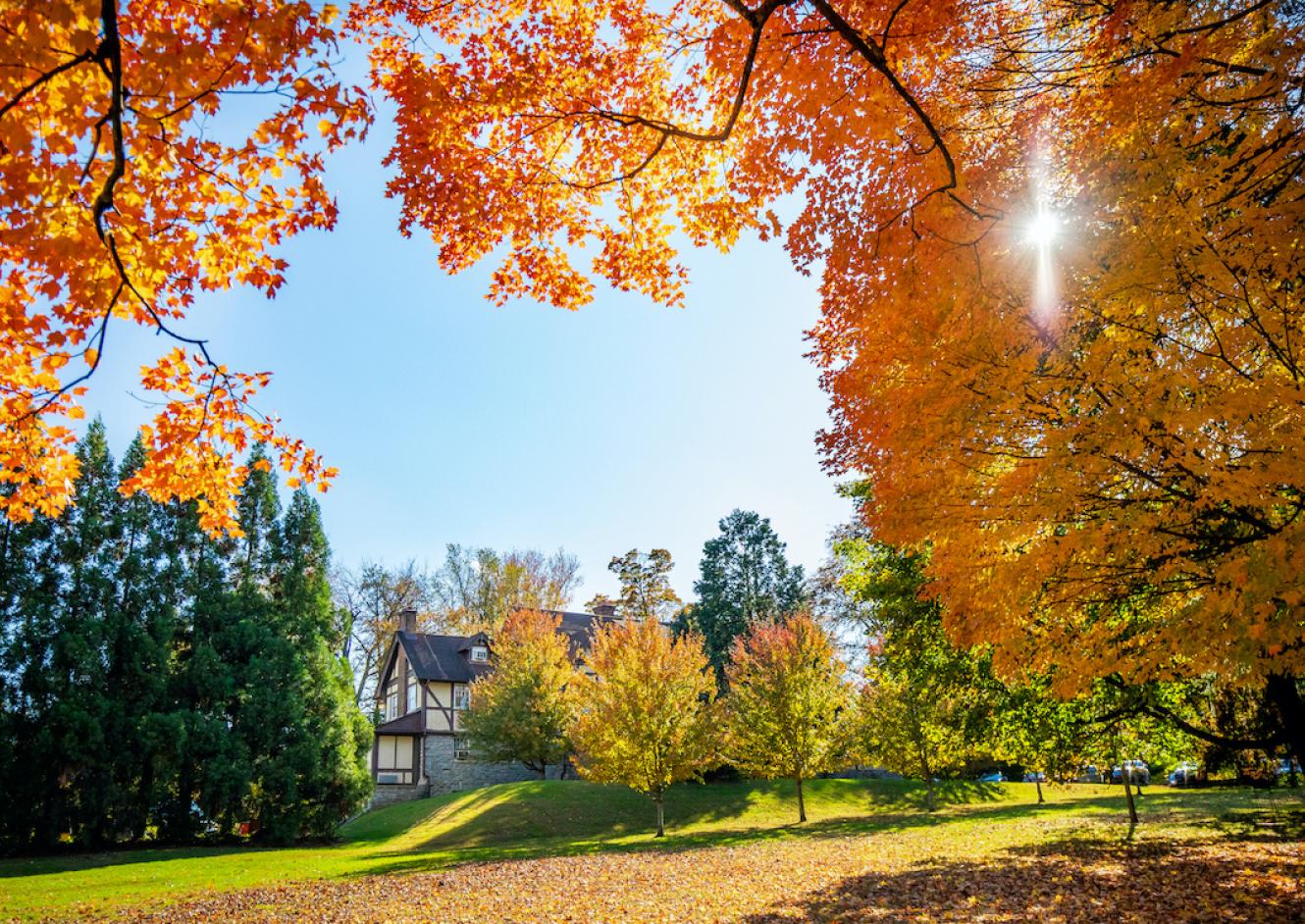 St. Davids, PA — Palmer Theological Seminary will celebrate Clergy Appreciation Month in October with a wide range of events. "Palmer exists to serve the Church by equipping ministry leaders to 'serve this present age'," says Dean Rev. Dr. Kimberlee A. Johnson. "This month is a wonderful opportunity for us to engage and celebrate with clergy leaders from across our region and across the world." Events during the month include the below.
September 30, 2023, 9:00 a.m. – 1:00 p.m. ̶ 3rd Annual Science and Religion Symposium
Join us for a series of thought-provoking conversations on September 30th at the Palmer Seminary Science and Religion Symposium. This year, we delve into the fascinating intersection of Artificial Intelligence (AI) and spirituality, exploring how this rapidly evolving technology might shape our spiritual lives and redefine the landscape of professional ministry. This offering is both in person on St. Davids campus and live streamed, free, and open to all.  Details and Registration.
October 11, 2023, 10 a.m. – 1:15 p.m. 3rd Annual Palmer Theological Seminary Alumni Waymaker Celebration
Inviting all alumni to gather, feast, and worship—celebrating together all the Ways Made by our commitment to share the whole gospel for the whole world through whole persons—including special recognition of Christopher J. Holland II '12, the 2023 Alumnus Waymaker in Service and Ministry and the class of 1983 as they celebrate a 40th graduation anniversary. Join us for a special chapel service at 10 a.m. in McInnis Auditorium followed by brunch in the Warner Library Atrium.  Connect with old friends and come and see how Palmer continues to make a way! Details and Registration.
October 12, 2023, 8-9:30 a.m. ̶ 2nd Annual Clergy Appreciation Breakfast
Palmer Theological Seminary and College would like to say "thank you" to area clergy and Church leaders for all that they contribute to the Seminary, Church, and wider community! All area clergy and Church leaders are invited to join us at Eastern University's City Avenue campus.  Come and enjoy a hot breakfast and while connecting with area clergy peers. Details and Registration.
October 14, 2023, 12:30-3 p.m. ̶ The XIII Orlando E. Costas Lectureship
The Orlando E. Costas Lectureship was established to honor the work of the late missiologist and theologian who died in 1987 at the age of 45. He is remembered for his passionate advocacy for the voiceless and oppressed. The theme for this year's Lectureship is Integral Mission: The Latin Faces of the Mission. We are excited to have the participation of latinx practitioners and scholars such as Maria Alejandra Andrade Vinueza, José Santos Ríos, Anabel Guerrero, Laura Baltodano Bonilla, Noé Trujillo, and Suriana González. This free Lectureship is open to all, offered in Spanish, Portuguese, and English and will be held virtually via Zoom, Youtube Live and Facebook live.  Details and Registration.
October 30, 2023, 7 – 9 p.m. ̶ Sexual Abuse in Congregations: Advocacy and Assessment
Palmer Seminary and Eastern University's Campolo Center for Ministry are pleased to offer Dinner and Conversation providing space for our community to come together around this important topic.  We welcome Rev. Dr. Andy Hale and Rev. Dr. Jay Kieve from the Cooperative Baptist Fellowship to share their expertise and guidance.  This is an in person gathering in the Baird Library, Walton Hall on St. Davids campus.  It is free and open to all students, alumni, and community leaders.  Details and Registration