Palmer Celebrates Clergy Appreciation Month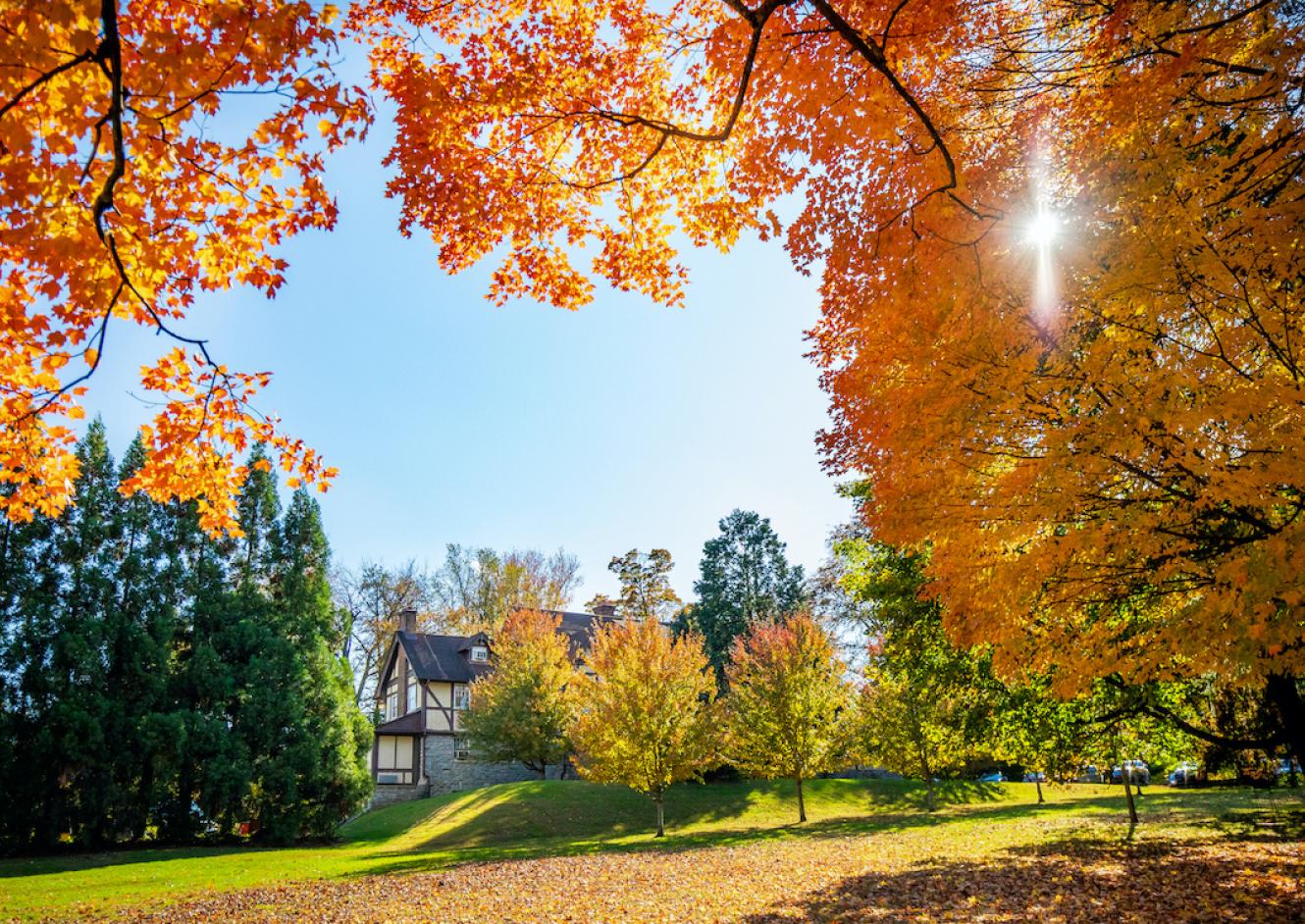 St. Davids, PA — Palmer Theological Seminary will celebrate Clergy Appreciation Month in October with a wide range of events. "Palmer exists to serve the Church by equipping ministry leaders to 'serve this present age'," says Interim Dean Rev. Dr. Kimberlee A. Johnson. "This month is a wonderful opportunity for us to engage and celebrate with clergy leaders from across our region and across the world." Events during the month include the below.
Thursday, October 6, 2022, 2 – 7 p.m. EST - Palmer Theological Seminary Alumni Waymaker Celebration
Inviting all alumni to gather, feast, and worship—celebrating together all of the Ways Made by our commitment to share the gospel for the whole world through whole persons—including special recognition of Ruth McFarland '00, the 2022 Alumna Waymaker in Service and Ministry and the class of 1982 as they celebrate a 40th graduation anniversary. Register Online Now!
October 15, 2022, 12:30-3 p.m.  ̶  The 12th Orlando E. Costas Conference, Virtual
The theme for this year's Conference is Mission Integral: From Theory to Praxis. Palmer Seminary is very excited to have the participation of latinx practitioners and scholars such as Dr. Harold Segura, Dámaris Alburquerque, Luz Amparo Chaguendo and Osvaldo Reinoso. The Orlando E. Costas Lectureship was established to honor the work of the late missiologist and theologian who died in 1987 at the age of 45. He is remembered for his passionate advocacy for the voiceless and oppressed. The Conference is offered in Spanish and English and will be held virtually via Zoom, Youtube Live and Facebook live.
October 17-19, 2022  ̶  RENEW Retreat for Clergy & Ministry Leaders, St. Raphaela Center, Haverford, PA
The Center for Community Care, Formation, & Vitality at Palmer will host a contemplative retreat for clergy and ministry leaders. Participants will have an opportunity to rest and renew during this guided retreat experience.
October 20, 2022, 8-9:30 a.m.  ̶  Clergy Appreciation Breakfast
The Center for Community Care, Formation, & Vitality and the Center for Alumni Care and Seminary Engagement at Palmer will host a Clergy Appreciation breakfast to say "thank you" to area clergy for all that they contribute to the Seminary, Church, and wider community.
October 20, 2022 5 p.m. Delaware Alumni Life Together
Join your fellow EBTS/Palmer alumni for a joint gathering with Eastern University alumni at McGlynn's Pub, Dover, DE. Come and connect with fellow alumni living and serving in your Delaware community.  We have learned how to navigate from home, in isolation.  Let us now gather, remembering that life abundant is life together.  Hosted by seminary alumni Cynthia Pollard '03 and Blair Hall '17.
October 28, 2022, 6 p.m.   ̶  Eastern School of Christian Ministry (ESCM) 40th Anniversary
Palmer's certificate and diploma program, Eastern School of Christian Ministry has been an open door of opportunity for many students to gain affordable theological education for the past 40 years. Alumni and the wider community are invited to an ESCM banquet to celebrate its success in equipping individuals for effective Christian leadership and service to local churches and their neighboring communities.
Dinner with The Dean
Dinner with the Dean (Fall): Wednesday, Oct. 12th, 5:45 pm-6:45 pm.
More information to follow.