Joy Ike's Cadence to Courage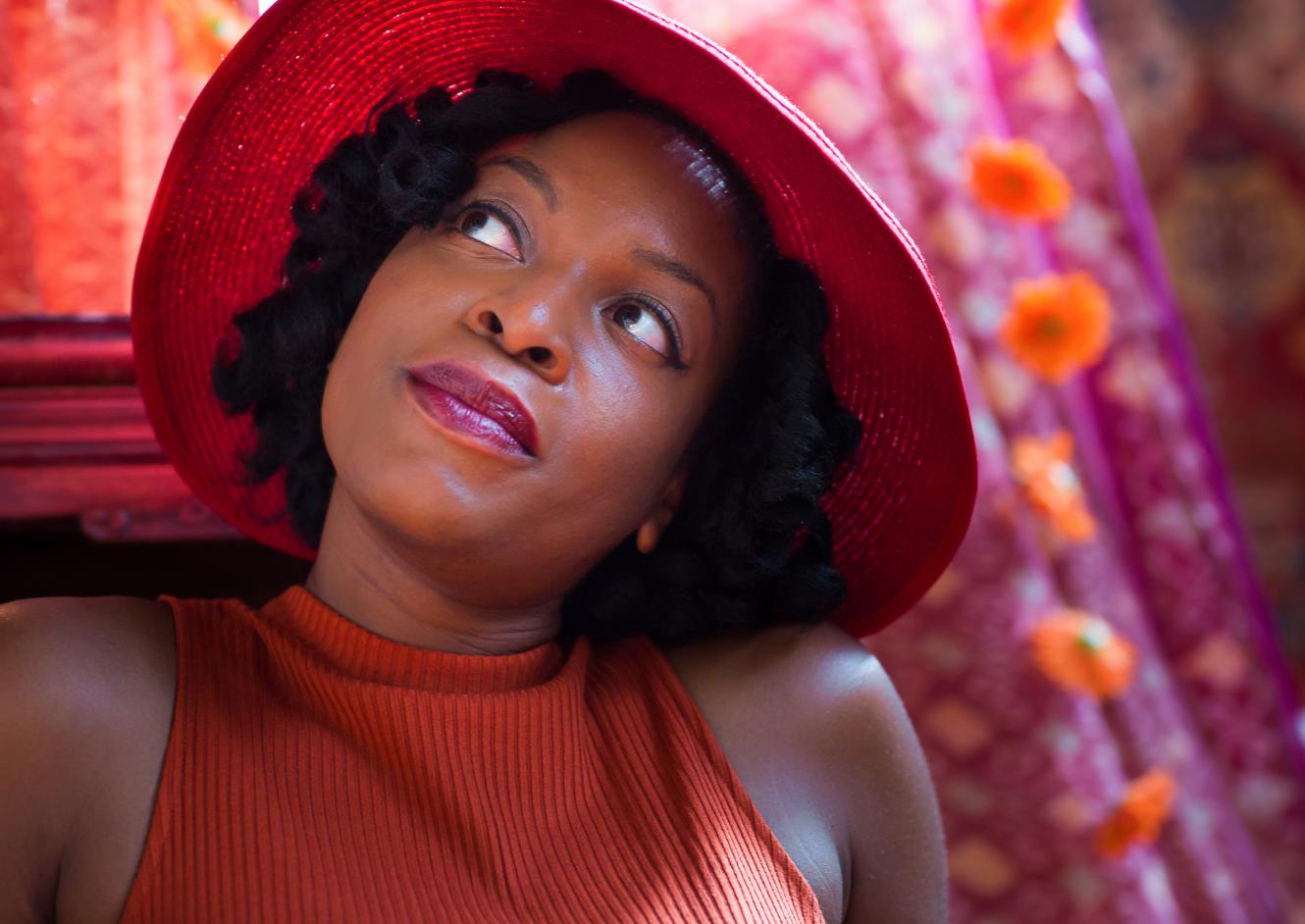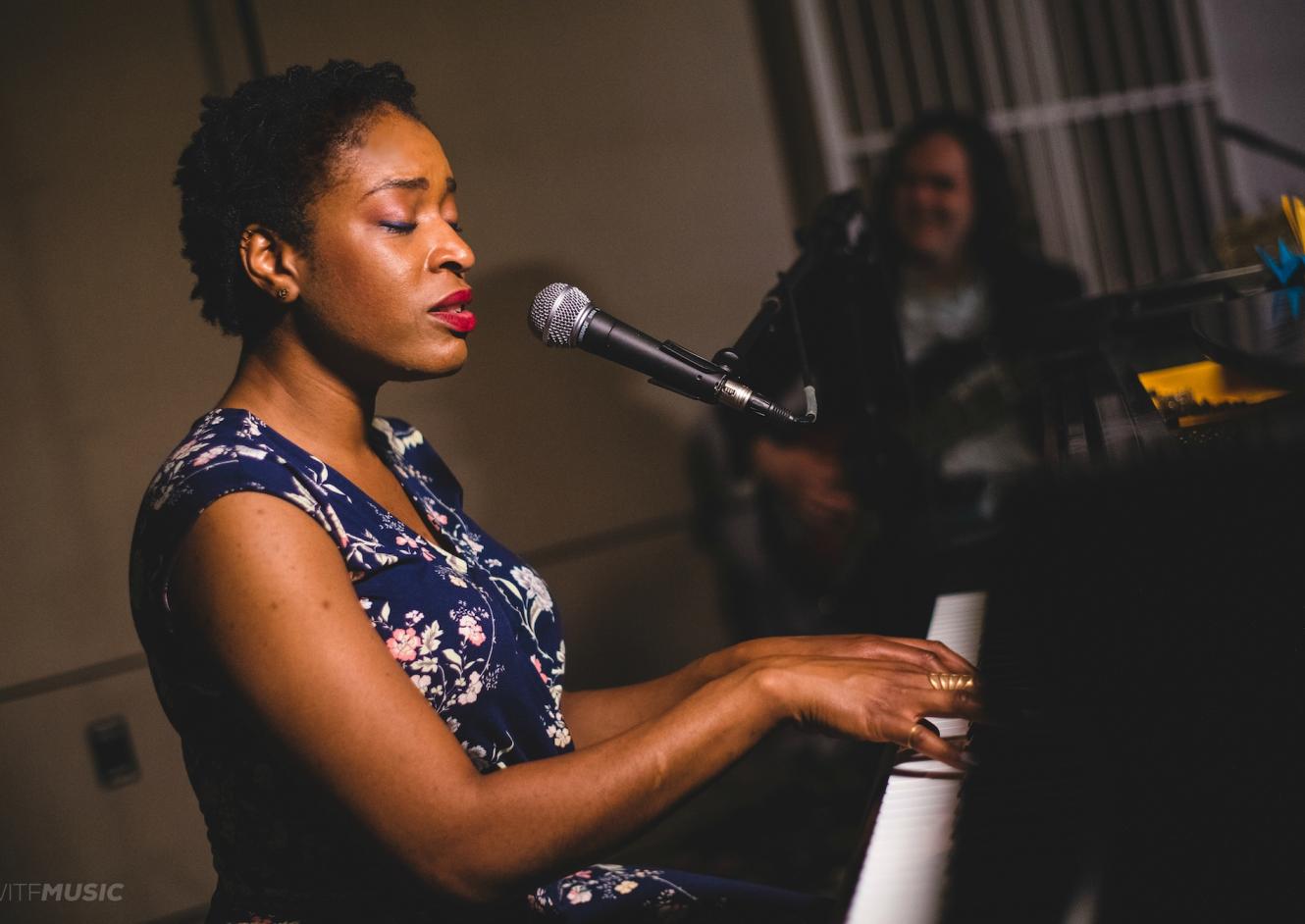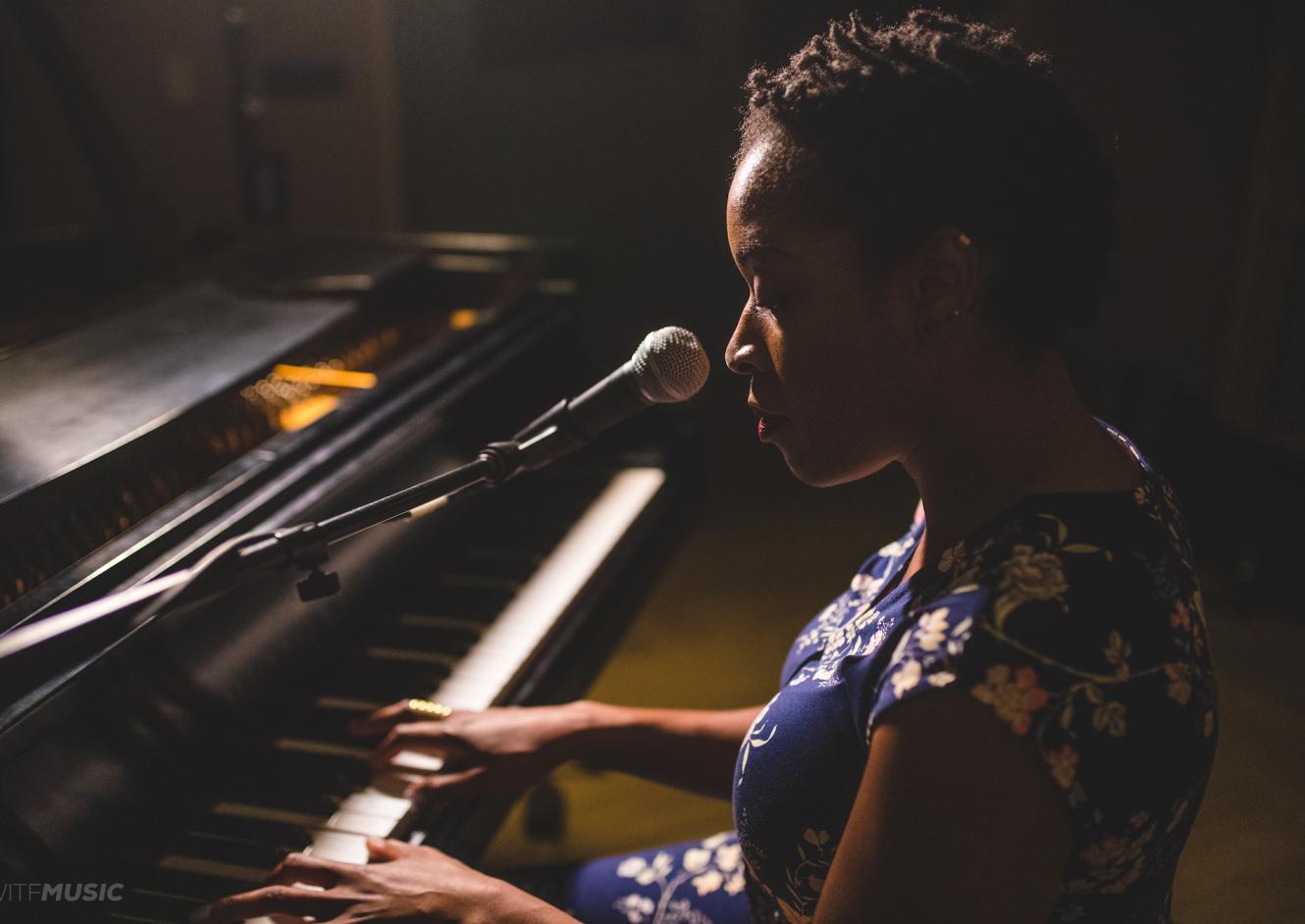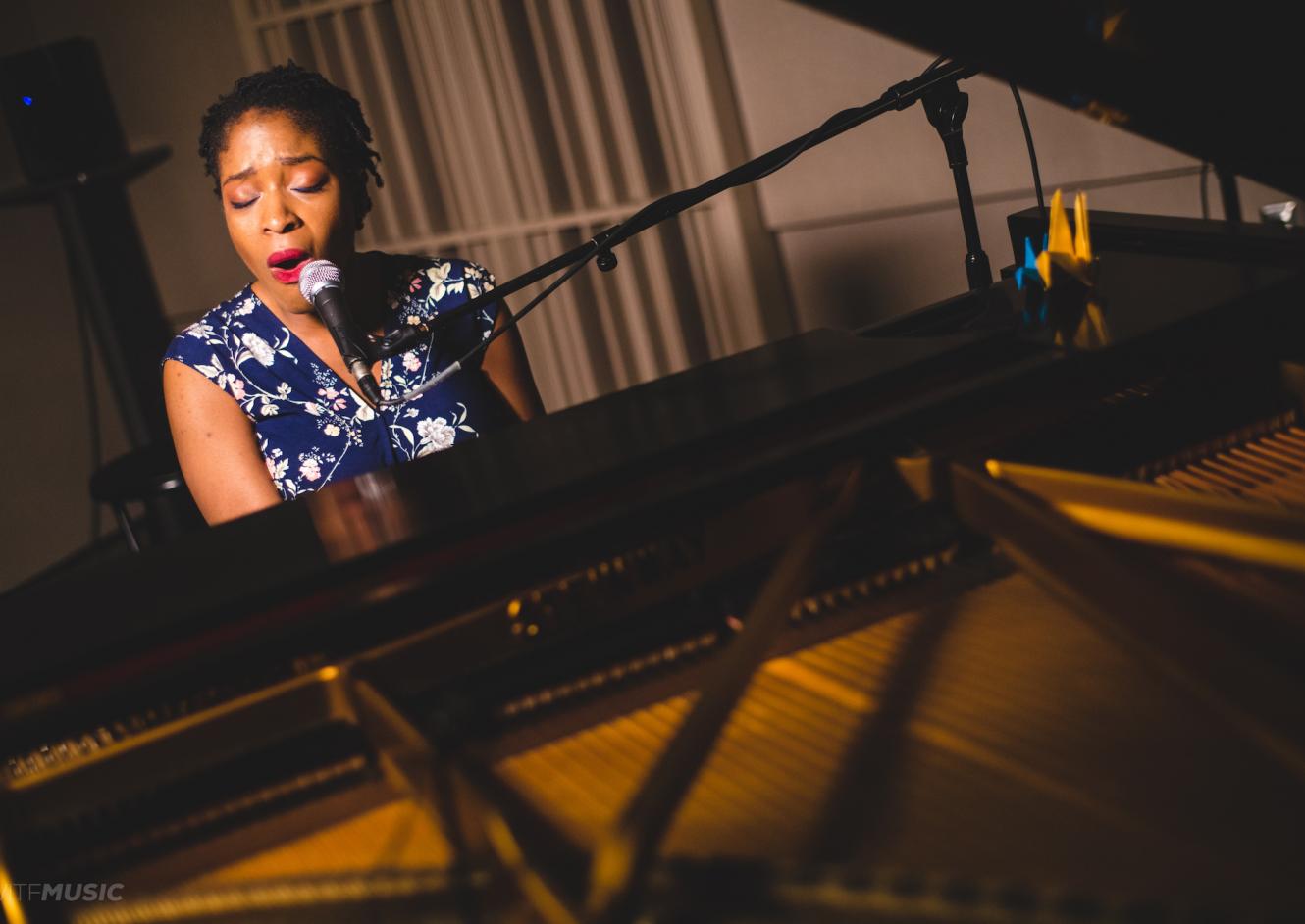 With each chord change, the slight tapping of feet, vocal agility, and a stern forward flowing demeanor, Joy Ike led the February Chapel with her "fiery, free and immediately arresting" nature (joyike.com). A Philadelphia based artist, Ike came to know Palmer by way of our very own Dr. Debbie Watson. Ike shares, "I know Dr. Watson through a concert I did at Narberth Presbyterian a few years back."
A natural storyteller, she opened with the affirming original tune, "Assurance", comforted by the parabolic & literal journey telling that led us to a space of rest. Capturing that moment, Ike holds dear the scripture 'Abide in me and I will abide in you.' "I find rest in his presence --in the silence and in the slowness. I feel like I'm sitting and moving with God" which can also be experienced in the way you view Ike holistically: both body and keyboard, in tune.
The next song, self nicknamed her "walking song" led us into a transition with ease to "Ever Stay". The lyrics reminding us that God still stays by our side even when we can lyrically claim:"How I live, there's no room for you, How you try, but never get through".
Although the night owl in Ike has struggled, she has implemented a new "practice of going to bed early, waking up much earlier and leaving my phone off for the first two hours of the day. It's just me and God! It's been so rewarding to see how he honors that and uses that to help me pace myself through the rest of the day."
We're privileged to witness the confidence Joy ministers with today, unlike the person she was pre-2017; dwelling in spaces of self doubt and self deprecation until she heard " it's not about you...or how good you want to be...or how good you think you aren't. I can move on people's hearts if you just get out of the way and allow yourself to be a conduit of my presence."
Ike also encourages you to spend time discovering who you are and to simply begin sharing your talent and voice with others, as she says, "just do it". She is looking forward to reconnecting with her fans face to face as well as re-introducing Jesus. "God knows that we need to remember where our help comes from''. As we learn to "Walk" in a similar way to the pitter-patter of Ike's hands to lap, with eyes closed, we will trust the God of our salvation.
Sanovia Garrett, MA '18 , Sanovia is a resident instigator, sparker, and innergizer of all things joyful and authentic. She loves the creative arts. She is a performing artist, entrepreneur and the social media and communications manager for Palmer Theological Seminary.