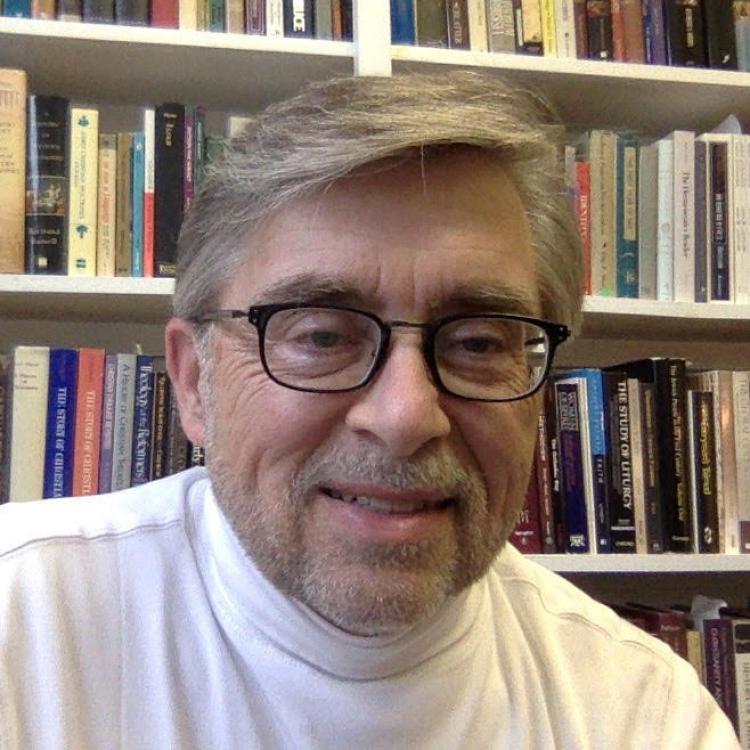 Donald J. Brash
Faculty Director of the Doctor of Ministry Degree Program; Associate Professor of Historical Theology
McInnis 214
dbrash@eastern.edu
Originally from western Pennsylvania, Dr. Donald Brash (PhD Drew University) is an ordained minister with an ecumenical history. He has extensive experience as a pastor of American Baptist churches, and is a recipient of the American Baptist Churches of New Jersey's Executive Minister's Award for Excellence in Ministry. Presently, he is a member of Princeton United Methodist Church in Princeton, NJ.
In his 2010 book, The Indispensable Guide to God's Word (Pilgrim Press), Don introduces inquiring laypersons to a way of understanding the relationship between God's Word and the "books" of the Bible that will help readers interpret the biblical authors' writings for the issues and questions of our time. Don's current book project is Navigating Troubled Waters: The Churches of Yesterday Speak to the Churches Today. In it, he stresses learning wisdom from history by noting contextual differences between then and now.
Don comments, "I find teaching to be extraordinarily fulfilling because I love to learn. This is reflected in my classes, where I do my best to cultivate a collegial atmosphere for fellow learners. Since I am an ecumenical spirit, Palmer Theological Seminary's growing ecclesial, racial and ethnic diversity excites me. Many points of view enrich the educational process by challenging us all to think 'outside the box.'
One critical way Don presses students is by interrogating Historical and Systematic Theology in light of new knowledge. Toward this end, Don recently earned a Level A Certificate in Modern Psychoanalysis through the Academy of Clinical and Applied Psychoanalysis in Livingston, NJ (Boston Graduate School of Psychoanalysis.) His leadership of courses such as Theology of Romantic Love, Persevering Hope: Evil, Suffering and the Goodness of God, Systematic Theology and Ethics, and Theology and Practice of Worship benefit from the insights of psychoanalysis and related disciplines.
Don believes the ministries of the churches should be instrumental in the transformation of society toward peace and equality, justice and mercy. As Faculty Director of the Doctor of Ministry Program at Palmer, he strives to create a culture where students cultivate the skills necessary to lead churches to be transformed and transforming agents in our rapidly changing world.
Don is married to the Reverend Jana Purkis-Brash, who is Executive Director of the Greater New Jersey Annual Conference Stewardship Foundation. They have one daughter and two grandchildren.
Ph.D. (Theological and Religious Studies): Drew University
M.Phil. (Theological and Religious Studies): Drew University
B.A.: Westminster College
Enduring Models of Leadership (DMIN)
Systematic Theology and Ethics: Vision of Community
Systematic Theology and Ethics: Reign of God
Theology and Practice of Worship
Case Studies in Christian Accountability
Persevering Hope 
Theology of Romantic Love
Historic models of leadership seen in light of contextual commonalities and differences
The place of the "self" in healthy expressions of love 
Psychoanalytic assessment for discerning resistances to making changes in worship styles and settings
The Doctrine of the Trinity and the problems of evil and suffering
Professional Associations and Services
The American Academy of Religion
Society of Modern Psychoanalysts