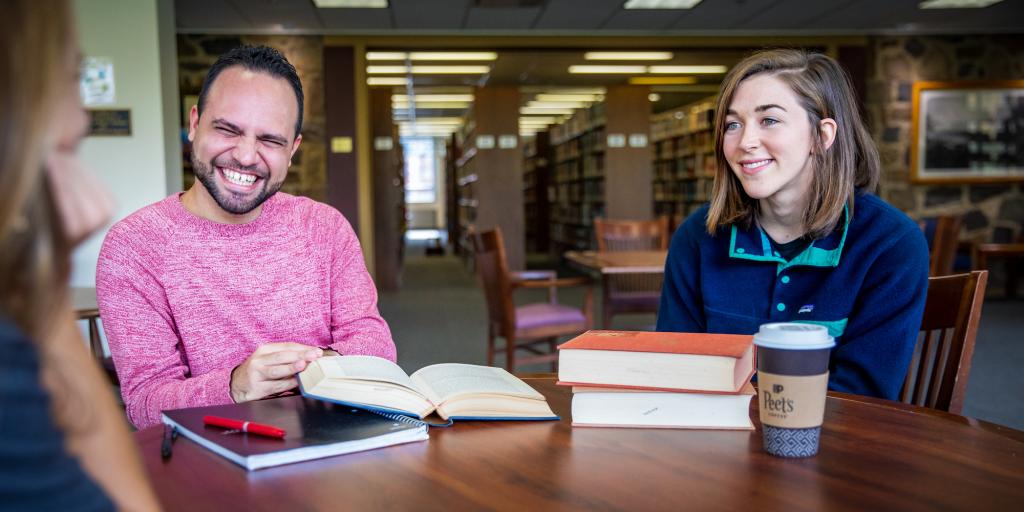 Chapel & Chew
The Palmer Seminary community meets weekly for worship as the seminary, and every Wednesday morning at 10am with the rest of the Eastern University community for Chapel. On Tuesday and Thursday evenings, beginning at 6:05pm and ending by 6:55pm, we meet for Seminary Chapel, followed by a FREE meal.
We call it Chapel & Chew, because not only do we worship the Lord together, as his family here at Palmer, we also share friendship around the table (or desks, depending on the venue)! On Tuesday evenings, The Rev. Bronwyn Yocum and our Methodist friends offer worship in the Wesleyan style (often with Holy Communion), and on Thursday evenings, Dr. Debbie Watson lines up speakers from the Faculty, Staff, Alumni and neighbor pool of Palmer!
If you would like to help with accompaniment, provide special music, or bring a meditation, please let Dr. Watson and Rev. Yocum know! The heart of life – now and in eternity – is to worship the Lord our God with all that is our lives! Come practice with your sisters and brothers on Tuesdays and Thursdays, at 6:05pm, in one of the classrooms on the second floor of McInnis Hall.