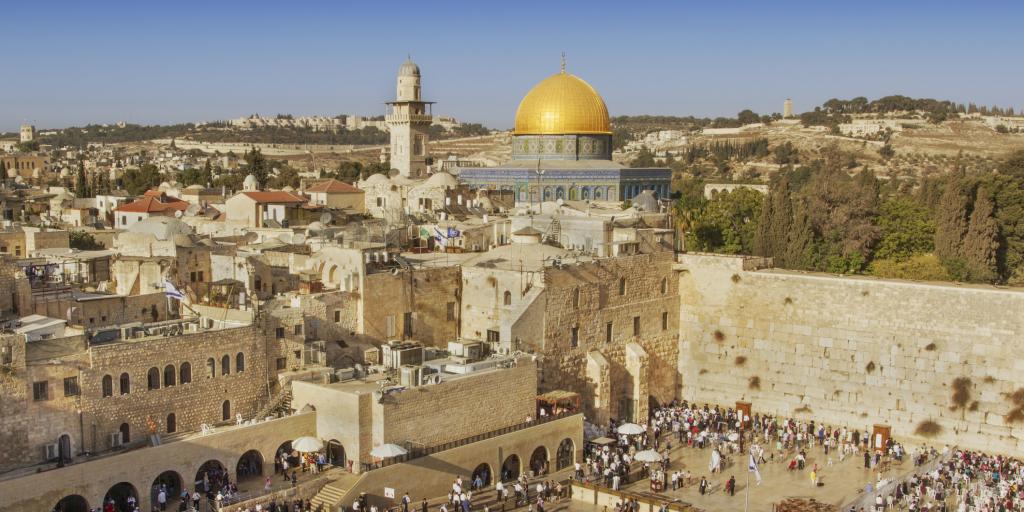 2020 Trip - Cancelled
The 2020 Palmer Holy Land Study Tour has been cancelled. Please check back next year for information on a 2021 trip.
As we are looking ahead to next winter, we are hoping to have the freedom to travel again. More specifically, we are hoping that the second Palmer Study Tour to the Holy Land, which has been planned since the first one returned this past January, will be able to take place.
Whether or not the trip can/should take place is of course dependent on being able to travel safely to and in Israel. That determination rests with the U.S. and Israeli governments, The Jerusalem Center for Biblical Studies/Educational Opportunities, and Palmer Seminary/Eastern University.
We encourage people to sign up in pairs and bring a family member or a friend to share a room. If you are by yourself and need double occupancy to avoid paying more for a single room, we will match you with an appropriate roommate. It worked out well last year.
While online registration is already set up for this trip, we are waiting to see how things develop in May before registering people and asking for deposits. For now, we are keeping a list of all interested parties. 
Contact Us
If you have questions or are interested in the trip brochure, please contact:
Debbie Watson
Affiliate in New Testament and Seminary Chaplain
dwatson2@eastern.edu
Diane Chen
Professor of New Testament
dchen@eastern.edu