Breaking Open: Refresh, Recover, Renew
INVITING ALUMNI OF PALMER (EBTS) THEOLOGICAL SEMINARY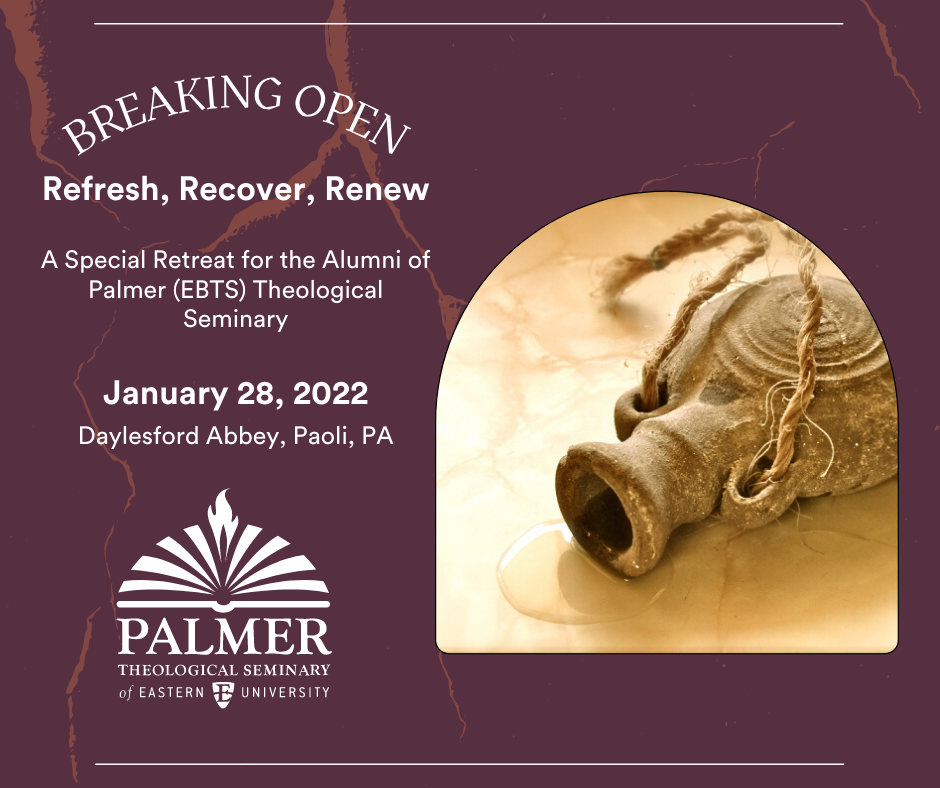 Come away with your seminary sisters and brothers to refresh, to recover, and to renew. We are living and ministering in extraordinary times. We have been broken open, serving in ways never thought possible or necessary with little time to pause, to reflect. We soul-tend to others offering enough; let us now be tended to and rest in enough. We will worship, reflect, enjoy table fellowship, and be encouraged and sharpened TOGETHER in sacred community.
Full day retreat held at Daylesford Abbey, Paoli, PA on Friday, January 28, 2022
Registration begins at 9:00 a.m. EST, worship begins promptly at 9:30 a.m. EST
Lunch and dinner included
Overnight optional: private room, use of facilities including prayer/worship with Norbertines, and breakfast Saturday
Full day Friday only cost $75.00
Full day Friday with overnight, departing Saturday cost $130.00 (scholarships available)
Retreat Led by Alumni:
Deborah Spink Winters '85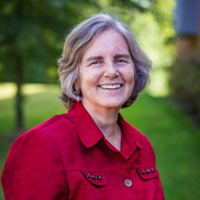 Dr. Winters is an Associate Professor of Old Testament and Assistant Faculty Director of the Doctor of Ministry in Contextual Leadership Program at Palmer Seminary.
Rev. Cynthia L. Pollard is an inspirational storyteller who embraces the Sacred Texts with all of her being, sharing the Good News in a lively, dramatic and expressive manner.  She earned her Master of Theological Studies degree from Palmer (Eastern Baptist) in 2003.   Cynthia has lectured, conducted Workshops/Retreats and taught Biblical Storytelling at various settings across racial, cultural and denominational lines.  She says of her alma mater:  "Palmer will always and forever hold a special place in my heart......it's where I met Biblical Storytelling.